As a podcaster, you may be wondering how to make money from your show. Podcasters make money in a variety of ways, from advertising to corporate sponsorships to listener donations.
In this article, we'll explore some of the most common methods so that you can find the right fit for your show.
What to Have Set Up Before Your Podcast Makes Money
Starting a podcast is a great way to share your ideas and engage with your audience. But before you can start making money from your podcast, there are a few things you need to have in place.
First and foremost, your podcast must be top-notch. Your content must be educational and entertaining. Your delivery and presentation must be refined.
Second, you must engage your listeners. Engage them on your show and on social media. Strong relationships with your audience make them more likely to take action.
Lastly, make sure that you are organized and efficient with your business affairs. Have clear goals for your podcast, create systems for tracking listener data, and develop strategies for monetizing your content. When everything is in order, it will be easier for you to make much money from your podcast.
When to Monetize a Podcast
There are a few general guidelines that can be useful.
Audience size: The size of the audience is essential. If you have a captive audience of dedicated listeners, monetizing your podcast will be easier.
Engagement: Listener engagement is also vital. If your listeners are engaged and tell you they appreciate your podcast via reviews and social media, you can monetize it better than if they are inactive.
Niche Audience: Finally, a niche audience may produce more cash through sponsorships than a general audience.
How to Monetize a Podcast
A good podcast doesn't just happen. What many people don't realize is that a lot of time, effort, and money goes into making a high-quality podcast that people will actually want to listen to.
To achieve this level of quality, podcasters need to invest in high-quality microphones and reliable hosting. They also need to be willing to promote their podcast to potential listeners.
Sure, there are plenty of free resources out there that can help you get started, but in order to create a successful podcast that generates enough revenue to sustain itself, you need to be willing to invest both time and money.
Even then, the traditional CPM (cost per mile or thousand downloads) advertising model is not always lucrative for most podcasters.
This model pays $25 every 1,000 downloads for an ad that is 60 seconds long and played in the middle of an episode. Pre-roll and post-roll ads are generally shorter and listeners are more likely to skip them.
However, most advertising networks will not even consider you unless you're getting at least 5,000 downloads per episode per month. Out of all podcasters, only 7 percent make enough money to qualify for this amount.
Even if you have 5,000 downloads per episode, that is only $125 before any fees are taken out. So while earning money as a podcaster is fantastic, for most, ad revenue alone is not enough to live off of.
The most successful podcasts use several monetization strategies, so there's money coming in from a lot of different places. This way, if one revenue stream dries up, the podcast can still continue.
The following are some of the most common ways to make money from a podcast:
Sponsorships
Sponsorships can be a great way to support your favorite podcast, as they help to cover the costs of production and ensure that the show can continue to produce high-quality episodes.
In order to get sponsorships, most podcasters approach advertisers directly and set their own sponsorship prices. This is especially true if your show is focused on a niche area of interest.
However, pricing your ads is a balancing act. You want to make sure you are getting the most out of your sponsors, but you also don't want to price yourself out of potential sponsors. Here are some things to consider when setting ad rates.
The first thing to think about is whether you want to charge on a per-episode basis or a per-download basis.
Sponsors typically pay on a cost per mille basis, so if you charge on a per-download basis, you will need to factor in your download numbers. The average CPM rate is $18-$50, but hugely popular podcasts can charge more.
Next, you will need to decide where to place your ads. Pre-roll and post-roll ads are worth the same to advertisers, but mid-roll ads are more valuable because the audience is captive at the time.
You will also need to decide whether you want to play a pre-recorded ad or do that ad read yourself.
Finally, you will need to set your rates. Rates will vary depending on your audience size and engagement, as well as the length and placement of the ad.
When you're coming up with a number, keep in mind that listeners generally don't like ads. So the amount you set needs to justify the impact the ads will have on your content. For example, if your listeners are interested in hearing about new products and services, then an ad for a relevant product or service could be seen as valuable information.
However, most experts recommend charging somewhere between $25-$35 for pre-roll or post-roll ads and $50-$75 for mid-roll ads.
With careful planning, you can make sure you are getting the most out of your sponsorships while still attracting new sponsors.
Pros:
You can generate a lot of income from sponsorships.
Sponsorships can help to grow your audience.
Cons:
Too many sponsorships can damage your show's reputation.
Not all sponsorships are created equal. You need to vet potential sponsors carefully.
Ad Networks
Ad Networks work as the middle man between podcast creators and advertisers. Advertisers will contact the ad network, who will, in turn, reach out to the podcast creator to negotiate advertisement rates and slots. The podcast creator then records the advertisement and integrates it into their show.
Ad networks offer podcast creators an easy way to monetize their shows without having to negotiate directly with advertisers. However, ad networks will usually take a cut of the advertising revenue, so podcast creators need to be aware of this before signing up for one.
Some popular ad networks for podcasts include Midroll, Podtrac, and Advertisecast. Podcast creators should research different ad networks to see which one is the best fit for their show.
Pros:
Easy to use
Takes care of negotiations
Offers support
Cons:
Takes a cut of revenue
Not all podcast creators will be accepted
Affiliate Marketing
Affiliate marketing is a type of performance-based marketing in which a business rewards one or more affiliates for each visitor or customer brought by the affiliate's own marketing efforts.
To do affiliate marketing well, you should promote products that you use or are familiar with so that you can authentically promote them.
If you don't have the audience size for traditional sponsorships, then you could create your own "ad" spot to promote an affiliate offer. Or, as you deliver your regular content, mention a product or service naturally.
Amazon is one of the largest and most popular affiliate e-commerce platforms in the world. If you're a fan of Amazon products, you can sign up for their affiliate program and earn a commission on qualifying purchases.
To become an Amazon affiliate, simply create an account and fill out a short questionnaire. Once your application is approved, you can start promoting products right away.
If your favorite brand isn't available on Amazon, you may still be able to join their affiliate program by contacting the company directly. Many brands are happy to work with dedicated fans who are willing to help promote their products.
Pros:
You can promote products from a wide range of companies, not just Amazon.
It's an easy way to get started with affiliate marketing.
Cons:
The commission you earn from affiliate marketing may be low compared to other revenue streams.
You need to actively promote the products you're selling.
Selling Items and Services
Most people believe that in order to make money off of a podcast, one must make the show itself about selling items or services. However, this could not be further from the truth!
A podcast should be used as a tool to support your business- it should not be one big commercial. You might barely mention your products or services on the show, but that does not mean that your podcast cannot be used to generate income.
By engaging with your audience and giving them content that they want and need, you create a trusting relationship with them. When you finally do offer a product or service that could benefit them, they are much more likely to support you by purchasing it.
So, don't be afraid to give, give, give: your listeners will appreciate it!
Pros:
You can build a trusting relationship with your audience.
You're not limited to selling products or services related to your show.
Cons:
It takes longer to make sales this way.
You need to have a product or service that people actually want to buy.
Creating an Online Course
Creating an online course is an excellent approach to teaching your audience more about the topics you discuss on your podcast in a structured manner.
Online courses are typically easy to follow and can help people get specific results that they wouldn't be able to get otherwise.
Pros:
You can engage with your audience in a deeper way.
You can reach a wider audience with your course.
Cons:
It takes time to create a high-quality course.
You need to promote your course effectively to reach people.
Want to create a professional video podcast in Riverside?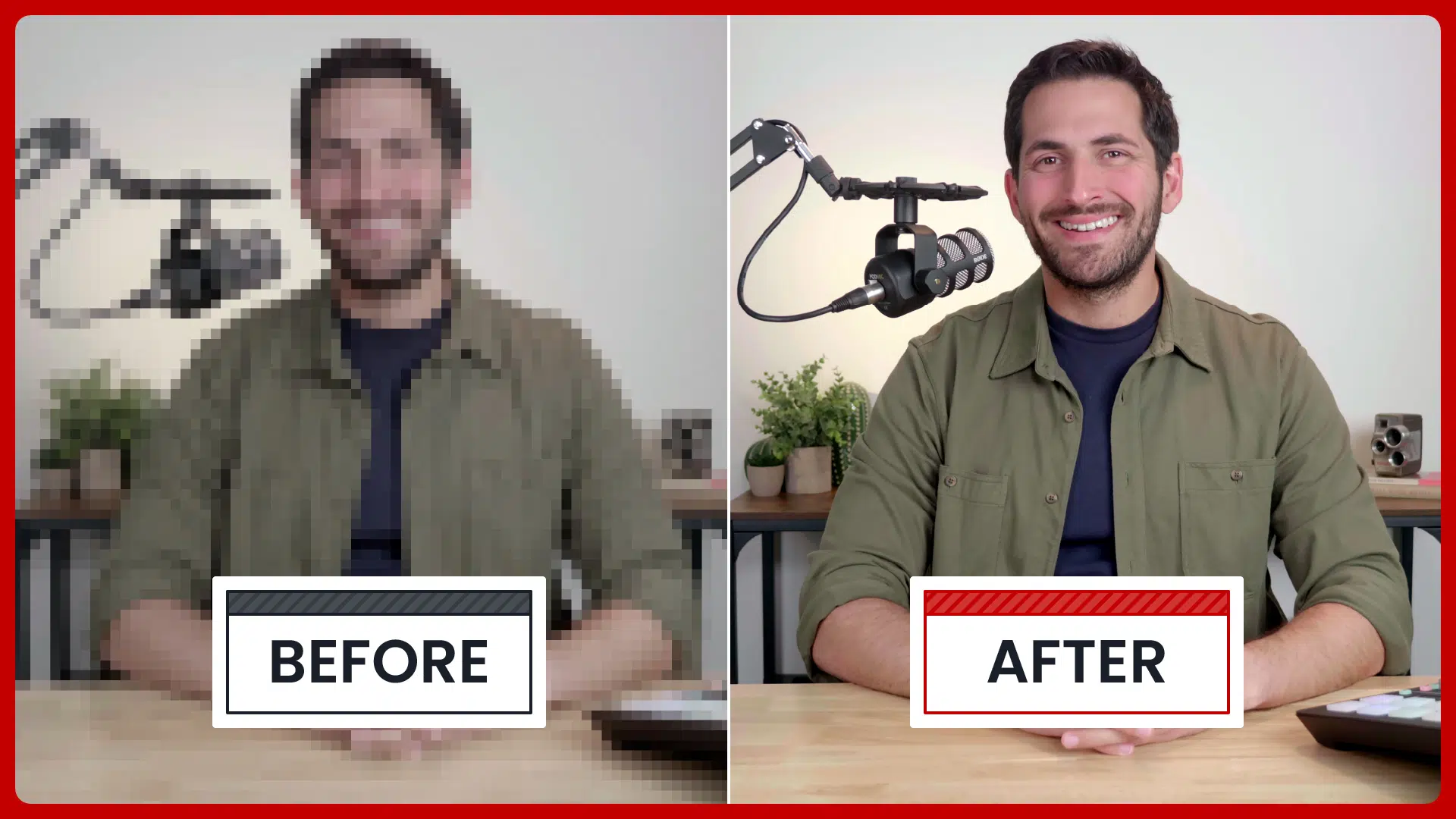 Selling Subscription Services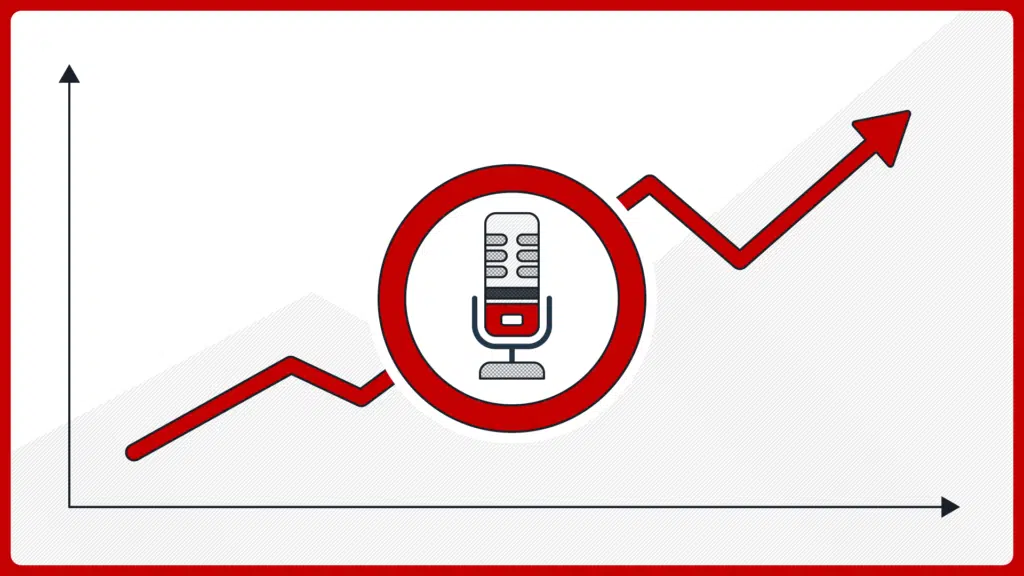 By offering additional content for a few dollars per month, you can give your listeners even more value – and keep them coming back for more.
Some of the things you could offer via subscription are:
Open up a monthly Q&A session where members can ask you anything they want.
Give members early access to new episodes so they can hear them before everyone else.
Release an extra interview each month that's only available to premium members.
Open up a monthly giveaway where members can enter to win a prize.
Something to remember if you're considering this option is that it requires a lot of work. When you're asking people to pay a recurring amount of money, you have to make sure the service you're offering is worth it.
That means you have to constantly offer new content, which can be a huge undertaking. But if you're able to commit to the work, selling subscription services can be a good way to make money.
Pros:
You can offer a lot of value to your listeners.
You can make a recurring income from your podcast.
Cons:
It requires a lot of work to keep the content fresh.
You need to have a large clientele to make this work.
Patreon, Crowdfunding & Donations
If you've built up a loyal listening community, you can ask them to help support your show by pledging a small amount of money to you on a regular basis.
Patreon is one popular way to do this. You can set up different tiers of support, with each level providing access to different kinds of exclusive content.
For example, you could offer behind-the-scenes access, early access to episodes, or even guest spots on the show for your most generous supporters.
Crowdfunding platforms like Kickstarter and Indiegogo can also be used to raise money for your podcast. And of course, you can always accept direct donations via PayPal or Venmo.
The important thing is to be clear about what your listeners will get in return for their support. Whether it's access to exclusive content, a sense of community, or simply the knowledge that they're helping to keep your show running, make sure you're offering something that your fans will value.
Pros:
You can offer exclusive content to your supporters.
You can build a sense of community among your listeners.
Cons:
It can be hard to get people to pledge money to you.
You need to offer something of value in return for pledges.
Hosting events
Fans of a podcast are generally very dedicated to the show and are always looking for new ways to show their support. One way that podcasters can monetize their show is by hosting events. This not only provides a source of income but also brings together die-hard fans and gives them added value.
For example, many podcasts will host an annual live show where they record an episode in front of a live audience. This not only creates a memorable experience for fans but also helps to promote the podcast to a wider audience.
In addition, many podcasts will offer exclusive merchandise to event attendees, which can help to offset the costs of hosting the event. Ultimately, hosting events is a great way for podcasters to build a stronger connection with their fans and generate some additional income.
Pros:
You can interact with your fans in person.
You can make a profit from hosting events.
Cons:
It takes time and effort to plan and execute an event.
You need to have a large enough audience to make it worthwhile.
Public Speaking
Public speaking is a great way to increase your authority and get exposed to new audiences.
If you are a podcaster, you may be approached for speaking gigs in your industry. This is because people who like what they hear on your podcast will most likely think you would be a great fit to speak at conferences and live events.
Speaking fees can range from a few hundred dollars to six figures or more. Not only is public speaking a great way to make money, but it is also a great way to increase your authority and reach new audiences.
When you are looking for new speaking opportunities, make sure to look for conferences and events that align with your podcast's topic. This way, you can ensure that the audience you are speaking to is one that will be interested in what you have to say.
Pros:
You can make a lot of money from public speaking.
You can reach new audiences and increase your authority.
Cons:
It takes time to prepare for each speech.
You need to be a good public speaker to be successful.
Build an Email List
Growing an engaged email list should be a top priority for all podcasters who are looking to monetize their show. Why? Because an email list provides a direct line of communication with your most dedicated listeners. This is valuable for two reasons.
First, it allows you to interact with your audience on a more personal level, which can help deepen the connection between you and your listeners.
Second, it gives you a way to promote your other monetization efforts, such as courses, products, or services. In other words, an email list is an essential piece of the puzzle when it comes to figuring out how to monetize a podcast.
Build an email list to keep in touch with your fans and complement the various monetization strategies. You may encourage them to return for more by updating them on the newest episodes.
In addition, by providing exclusive content or discounts, you can make sure that your email list is always growing.
Pros:
You can maintain a personal connection with your listeners.
You can promote your other monetization efforts.
Cons:
It takes time to cultivate an engaged email list.
You need to offer value to keep people subscribed.
---
And that's how you monetize a podcast! There are a lot of different options out there, so it's important to pick the one that's right for you. If you have a large audience, you could potentially make a lot of money from ads or sponsorships. Or, if you have a particular niche audience, you could sell products or services directly to them.
There are also a number of ways to monetize a podcast without actually selling anything, like using it as a platform to promote your brand. Ultimately, it's up to you to decide what's best for your show. But whatever you do, make sure you're providing value to your listeners – that's the most important thing.