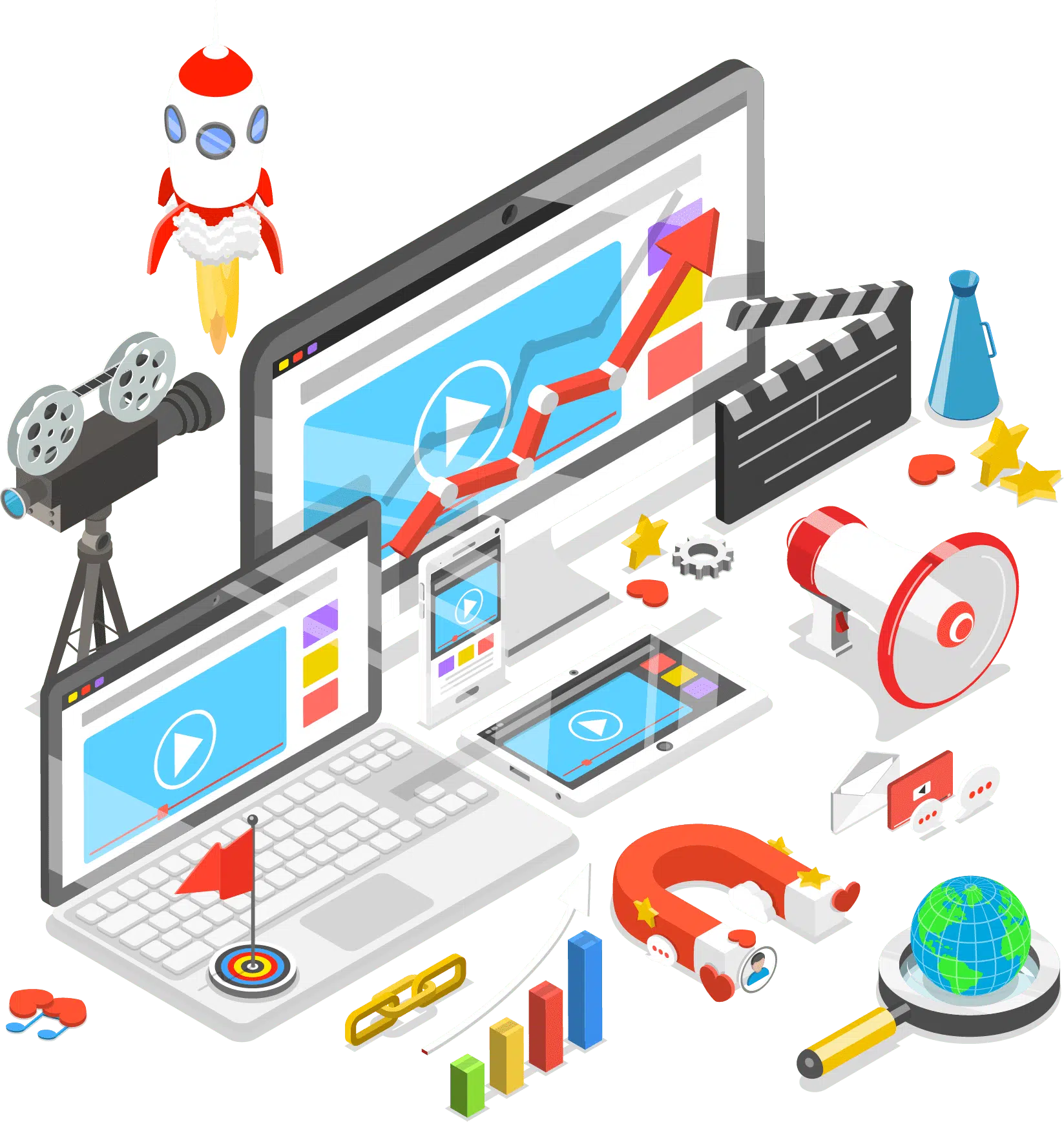 Video Production Designed for YouTube
How Do You Use Video in Your Content Marketing Strategy?
Brands know the power of video and the importance of incorporating it into a well-rounded marketing plan.
Yet when it comes to YouTube, it either gets grouped in as another social network or ignored completely.
This is a mistake. YouTube is a traffic monster with a constantly growing audience.
A few of the benefits for companies with
a YouTube channel
Increase Brand Awareness
Build Loyalty with Customers
Influence Purchase Consideration
Drive Sales & Website Traffic
Unlike other social media platforms, YouTube videos can have a long shelf life, generating views and traffic for months or even years after publishing, without the cost of additional spending.
However, to fully take advantage of YouTube you need to consistently upload content at least once a week. You also need an overall strategy for your brand's channel and a way for every video to execute on that strategy through strategic metadata and video SEO.
To do video for YouTube at a professional level requires a lot of time, equipment, and expertise.
That's where we come in.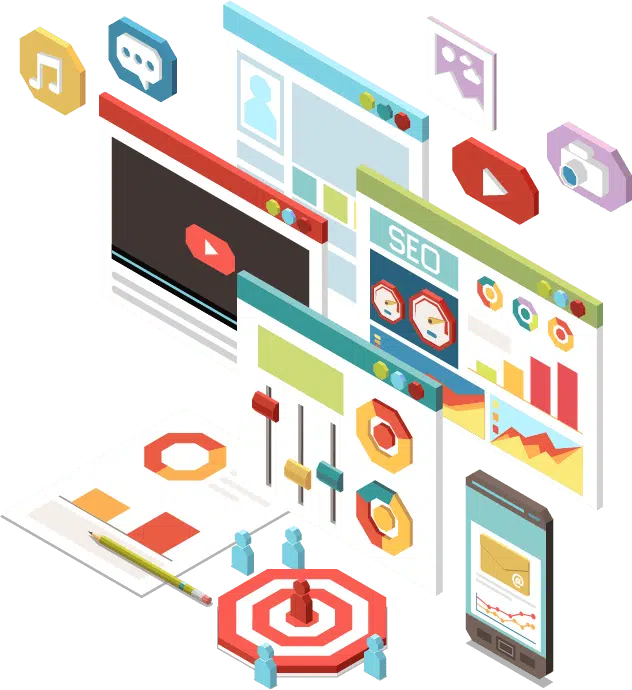 of people want more video content from brands
of Google Searches Display a Video
We create a strategy and presence for your brand on YouTube and produce videos each week for a flat monthly fee.
We handle everything from scripting to filming to editing and publishing to YouTube. We'll even handle casting on-camera talent, so we can work with brands all over the world without geographic limits.
How This Works
Here's how we get things rolling.
First, we create a plan for your channel. Who is your audience? What content will resonate with them and fits your niche?
Next, working with your existing brand and style guides, we create a visual look for your channel. This includes video elements, such as an intro, title cards, transitions, and lower thirds. It also includes your channel assets, such as the icon and banner.
The Monthly Process
What goes on each and every month.
Scripting & Technical Analysis
Each video starts with identifying a keyword to target on YouTube and Google search. Then we research and write out the script. We collaborate as much or as little as you'd like to be involved. Once the scripts are set for the month we get ready for production.
Original Research
We can create a script from scratch from our own original research on subject matter we plan with you.
Blog to Video
If you already have an established blog, converting your top posts to videos is a great starting point.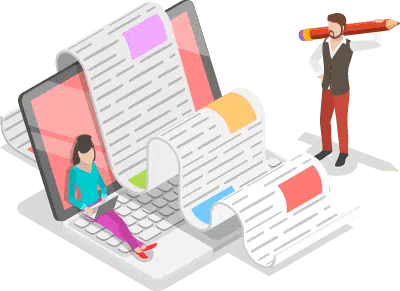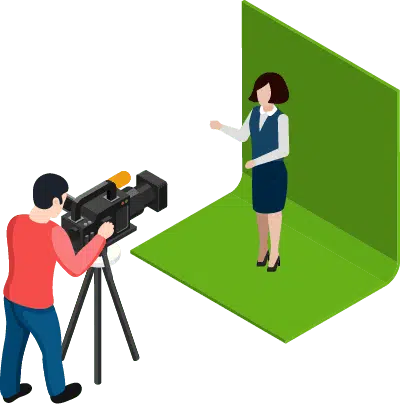 Production
Once scripted we'll shoot a month's worth of content in one to two days. Depending on your location and desire, we can either film with someone from your team or cast a talented spokesperson to deliver the content, making our service 100% remote.
We shoot on professional cameras at 4K resolution with crisp, clean audio. Depending on the plan for your brand, we'll either shoot on a green screen for a virtual studio or on-location. 
Talent Casted
We can cast a spokesperson, making our service completely location independent.
Virtual or On-Location
We can shoot in a virtual studio or on location, such as a park, home or office.
Editing & Post-Production
After production we'll edit the videos and add all the elements to really make it pop, including music, sound effects, and on-brand graphics.
Licensed Music
All the music and sound effects we use are from licensed music libraries, meaning there's no additional cost and they are cleared for professional use.
On-Brand Graphics
Created during onboarding, all your videos will have a custom look that's aligned with your brand and style guide, including the intro, title cards, call-outs, and transitions.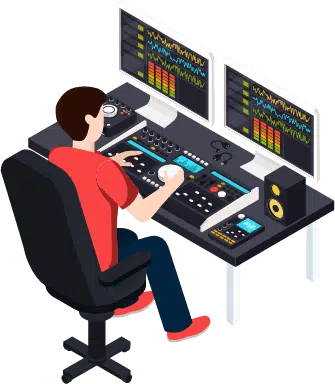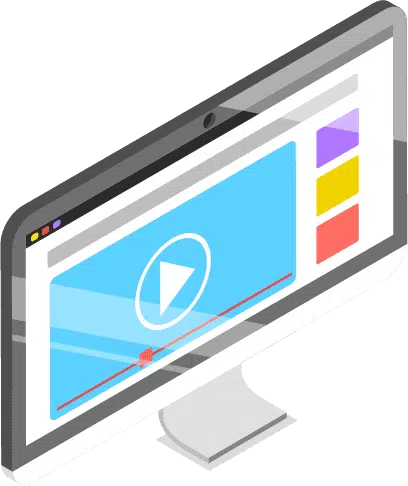 Publish & Optimize on YouTube
While the video's edited and exported, that's only half the process for truly optimizing for YouTube and video SEO.
We'll also handle the other half, including designing a clickable thumbnail, writing an engaging headline and description that includes timecode markers when appropriate, using the best tags, getting the video transcribed, and adding YouTube's dynamic elements such as Cards and End Screen.
We'll also handle your overall channel presence and how each new video fits into the channel, including playlist management, community posts, and channel page layout.
Video SEO
We put a lot of attention on the metadata around each video, including the title, description, and tags, not only so it ranks high in YouTube search but also Google.
Always Learning
We monitor every upload to track views, clicks, and total watch time. We'll tweak a variety of elements to test what connects better with searchers and use the data to inform future videos.
Additional Services
Here are a few extra things we can do in addition to producing weekly YouTube content.
Video to Blog Post
If a video is based on original content not already on your blog, we can convert the script into a more legible and SEO optimized blog post.
Social Media Edits
We can edit teasers of each video for sharing on your various social media platforms to promote each new upload.
Convert to Vertical
We can convert the entire video into a vertical aspect ratio for sharing on IGTV.
Let's Get Started
Ready To Build Your Brand on YouTube?