Your Brand's Story, Told On YouTube
We create a presence for your brand on YouTube and produce weekly video content to increase your audience, boost your authority, and generate more sales.
Monthly Videos as a Service
YouTube is a traffic giant. It's the second largest search engine and the average user spends over 40 minutes a day watching videos. Yet for most brands, YouTube is left as an afterthought in their social media and content marketing plan.
We get it. Creating great videos week over week is a lot more technical and time-consuming than writing a blog post. That's where we come in.
We'll handle everything, from scriptwriting to production to editing to uploading with all the appropriate metadata, all while collaborating with you to maintain your brand voice. A great place to start is by converting your already existing blog posts into videos.
Increase your reach and authority
Cost Effective Video Content
Create consistent, high-quality weekly video content while saving time and money from doing it in-house.
Reach a New Audience
Increase your brand's reach through video SEO, which leads to a new audience and more customers.
Become an Authority
Transform your brand into the go-to authority for topics in your niche through video keyword targeting YouTube search,
To create great videos for YouTube you're going to want to edit down all the footage you shot into an engaging video with titles, music, and effects. In this post we cover the best options out there for editing on any device with any budget.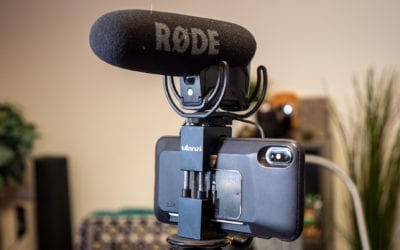 The iPhone has an amazing camera for shooting video, but there's only so much it can do. up your mobile filmmaking game with some of these tools.
Conducting great interviews, ones that elicit insightful information and engaging stories, are key to any captivating documentary or podcast. Over on Skillshare we have a course on doing just that.
Let's Get Started
Schedule a free
exploration chat