GH4 arrived on Friday. I took it out to Big Cypress National Preserve to give it a spin and play with the Panasonic 100-300mm 4-5.6 lens I rented.
This isn't a camera review post but overall the camera was great. I shot a lot of stills and some 4K video. Below you can see an owl chowing down on a fish. The stabilization is amazing – this was all handheld at 100mm or 300mm (that'd be 200mm to 600mm in 35mm).
Out in the field I connected the SD card to the iPad to see what would happen. The pictures popped up along with the 4K video, which surprised me. I imported a clip and it would play fine if I kept the playback controls up. But if I touched the screen to clear them out of the way the video went black. Instagram didn't know what to do with the video file, even if I trimmed it and had the iPad export a new clip.
So when I get home I pull up the card, click import in Lightroom, and then…nothing. The only stuff that would import was the 4K video files. Lightroom or Photoshop wouldn't read the RAW files and neither would Preview. This isn't unusual with new cameras – they each have their own flavor of RAW and updates catch up the software. So it's just an annoying waiting game.
But then I remembered the iPad. The images appeared but I never imported them to see if they would load. So I bring them back up, import a few, and they totally showed up and imported fine. Lightroom Mobile wouldn't read them, but iPhoto had no problem. And I was only shooting RAW, not RAW + JPEG, so these weren't the JPEGs loading.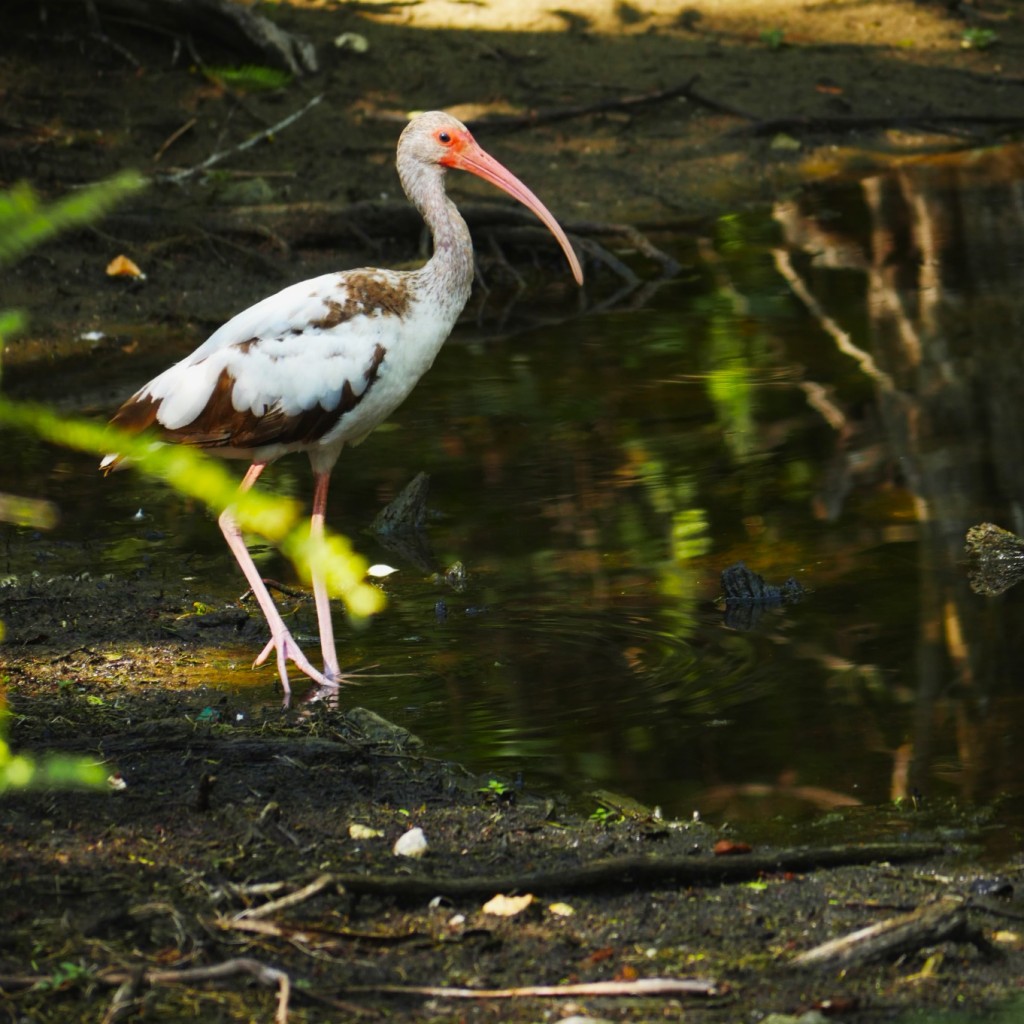 I went ahead and processed this image of a White Ibis. No idea why the iPad is totally fine handling these files while nothing on the Mac is (except for Panasonic's software, where you could convert the RAW files to another format), but good to know.