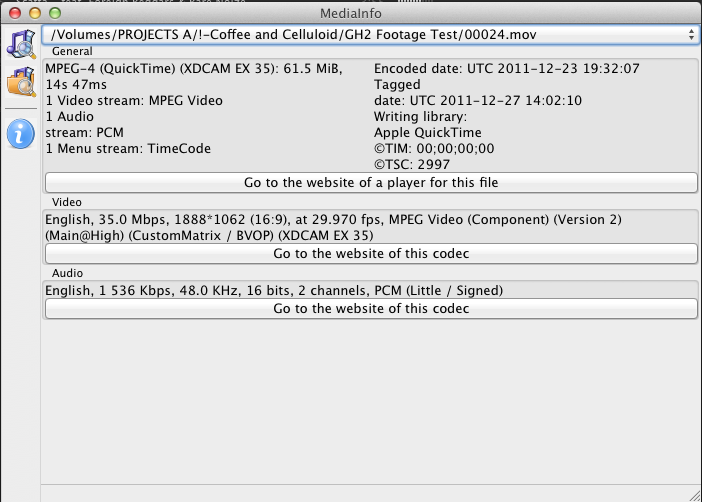 I'll go more in-depth soon with how I've been loving the GH2, but wanted to post a quick free app I found that's been very helpful in analyzing video files.
First off, I hacked the GH2 to get a bitrate of 44 mbps. Great stuff, but it leaves me with AVCHD files that need to be transcoded into something else. As I experimented with different codecs, I wanted to make sure I wasn't undermining the work of the hack by encoding to something with a lower bitrate. But bitrate is not something that pops up in the Finder info window.
Enter MediaInfo. This totally free program gives you all sorts of data on you video files, no matter what the format is. So I can compare the original MTS file to the new codec in the MOV I want to analyze.
Very handy. Very free. Good for Mac and PC. Download it here.