Here's a collection of links I've been hording relating to still photography. Some things to gain from photography: mastering composition, lighting, quick shooting, and using what's available. Enjoy!
Strobist Preliminaries – Gear and Jargon Basics [Pduncan]
This video finally made all the off camera lighting options click and lead to my purchase of the Nikon SB-800 flash. Scott Kelby's Lighting Gear Week was also a great resource and motivation to open my wallet.
World Press Photo – The Award Interviews [A Photo Editor]
This is an amazingly designed site featuring photographers talking about their award winning images. Most importantly, as you can see above, the photo takes center frame.
Indy Returns – Annie Leibovitz Photo Shoot
So the movie didn't live up to my hopes, but Annie Leibovitz always does. Short little video covering the shooting of the Vanity Fair photos (though not the epic one above. Nor these Leibovitz photos).
The day before… [PhotoWalkPro]
Very clever photo campaign illustrating how the world can change in a day, so catch your in-depth news. I wonder how truthful those dates are.
Movie Directors and the Means of Production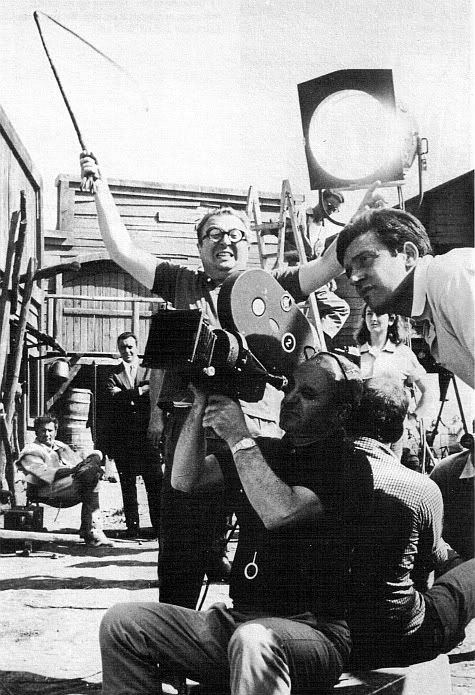 Nice little collection of 100 photos of famous filmmakers on set in the golden age, back when HD was the start of 'How Do You Do?'
79 80 Years of Best Picture Winner Posters
They showed them briefly during the Academy Awards. Enjoy to your content all 80 posters of the (mostly) greatest films from the past 80 years.
Klocki has been having a cool Indian Jones conest to illustrate memorable scenes. These are some of the best. I think these are the rest.