Living in a Zoom world, our day to day interactions have become little boxes of tightly framed faces viewed from a slightly low angle. If you want to break free from the visual monotony and have your web calls and live streams stand out from the crowd, you need to up your webcam game.
While producing a live virtual event for Don't Tell Comedy, we wanted something that was plug and play simple to set up for Brad, the live host, yet added a good improvement to the image quality over his MacBook's webcam.
Thus began a deep dive into the world of webcams. The most surprising thing? Webcam technology has evolved at a snail's pace. And Logitech is the undisputed champion. Even their 10 year old 920 model is still a streaming standard.
After digging through all the details, we narrowed it down to the top two webcams that were not only easy to setup but offered substantial improvement to the video quality.
Check out the live streamed episode of Video: Explored for the full breakdown, or keep on reading for the highlights.
An important note: due to COVID-19, every type of streaming device is still sold out. This article links to the Amazon listings, but don't pay more than the list prices we have here, as some third-party sellers are selling used versions of these cameras for more than twice the retail price.
The 2 Best Webcams for Virtual Events, Webinars & Live Streams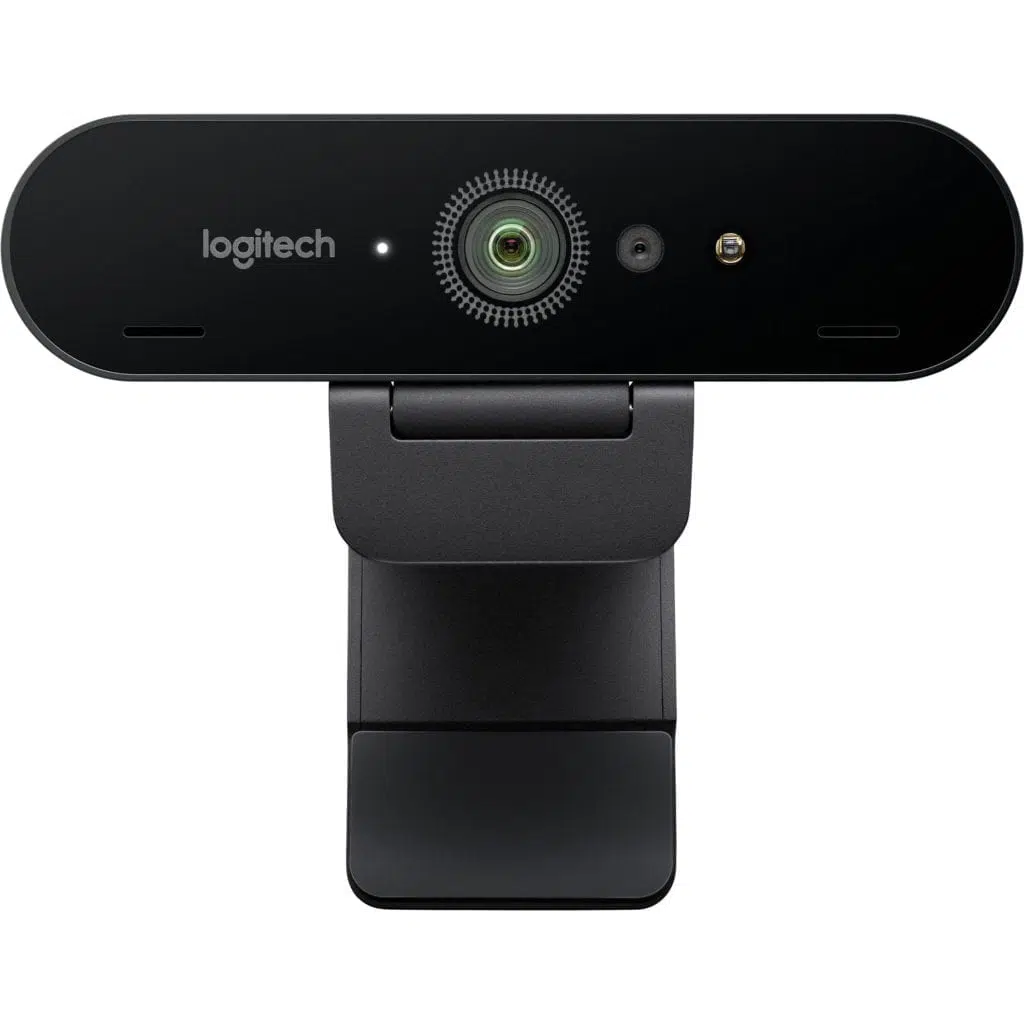 The Logitech BRIO was released in 2017 and is currently listed at $200. While the price tag might be enough to scare some of you away, keep in mind that a full 4K camera set up can easily go over $500!
The BRIO is able to stream up to 4K, 30 frames-per-second (fps) and includes a lot of built-in effects. Through the Logitech software, you can tweak your camera settings and have your preferences saved on the onboard memory. This means you can have someone with more video knowledge set it up for you and then easily load up the perfect settings every time.
Apart from its nice, beefy build, it also comes with a wide 90-degree field of view (FOV) – making the shot much wider and visually appealing.
Pros
Great video quality (streams up to 4K at 30fps or HD 1080p at 60fps)
Facial recognition to keep you in focus
Super wide field of view (90 degrees)
Onboard memory to store settings
Swappable USB cable (compatible with USB-C and USB-A)
Compatible with Mac & PC
Cons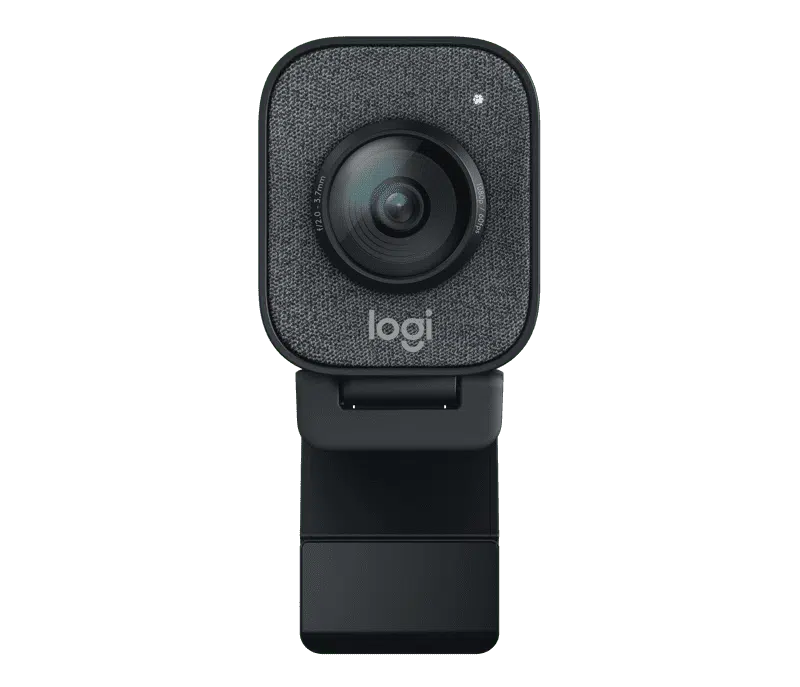 The Logitech StreamCam is a newcomer to the webcam field that currently costs $170. It was released earlier this year and was specifically made with live streaming in mind (though, that's widely debated across the internet right now).
While it doesn't stream in 4K like the BRIO does, it still delivers great image quality and streams up to HD 1080p at 60fps. You can still deliver video with smooth motion at $30 less than the BRIO. And like its more expensive counterpart, it also includes onboard memory to save your camera settings and a relatively wide, 78-degree field of view. It won't be as wide as the BRIO but it will at least be wider than your FaceTime camera.
Its unique-ish feature is the ability to rotate the camera and film in portrait mode. The usefulness of this feature has been debated since you can't connect an outside stream to Instagram, the main platform for vertical live streams. However, you could potentially use it on Facebook. As I mentioned in our live stream guide, you can set up a Wirecast stream to be in a vertical aspect ratio. So in theory, if you really wanted to stream vertical there, this camera can accommodate that.
In multiple reviews, the StreamCam was shown to record better skin tones right out of the box.
Pros
Crisp, smooth video quality (streams up to HD 1080p at 60fps)
Smart auto-focus and exposure
Relatively wide field of view (78 degrees)
Onboard memory to store settings
Ability to film in portrait and landscape
Optimized for streaming software like OBS, XSplit and Streamlabs
Compatible with Mac & PC
Cons
No 4K streaming or recording
Non-removable USB-C cable (need to purchase an adapter for USB-A)
What webcam will you get?
In a nutshell, the newer StreamCam has slightly better quality but a more narrow field of view and no 4K ability. For $30 more, the BRIO has the widest field of view and 4K abilities. With some settings tweaking, I'd expect you could substantially improve the video quality of the BRIO based on your filming location.
All that said, we ended up getting the StreamCam soley because it was still in stock at the time.
Do you agree with our webcam analysis? Do you have your own pick? Share it in the comments below.
Be sure to check out our complete guide to live streaming – everything you need to know from planning to gear, encoding to streaming.