I made the leap into the drone world with the purchase of the new 3D Robotics Solo drone. While I'm not expecting something like DJI's Inspire from it, for the cost it was about the same as the Phantom but I feel a lot more feature packed. I was impressed with its programming functions which allow you to do complex moves as a single operator. I also liked the idea of keeping the camera with a dedicated camera manufacturer like GoPro, versus relying on the drone company to make the camera, like DJI.
I ordered this a few months ago. The body itself arrived pretty quick. The gimbal system, however, was on backorder.
But you can still fly the drone with a GoPro. It comes with a simple mount. You just can't pan and tilt or expect any kind of stabilization.
After updating the firmware and setting up the drone at home, I would sometimes get a video signal from the GoPro. Sometimes not. I was getting GPS signal connection errors, so I figured it could just be interference from being inside. 3DR does not support flying the Solo indoors. They say they may release an indoor laser attachment in the future.
So I took it outside for an inaugural flight. Well, it ended up being two inaugural flights. The first time the controller would not connected to the drone. At all. I was getting an error light combo on the drone. No idea why.
I ended up having to reset and repair the controller to the drone to make a new connection and set everything up again.
Few days later, take it out again for a flight. System pairs successfully. But now no video signal from the GoPro. I kept messing with the connections and rebooting but nothing. So I just hit record and flew the drone around without video.
When I reviewed the footage it had the usual jello lines you'd see from early DJI Phantom footage that you get when the shutter is crazy high to control exposure on a bright day. I'm hoping the gimbal will give me some sort of exposure control over the GoPro. Or I'll have to buy some ND filters.
Drone gets shelved for a little bit, I'm away traveling on a shoot for a while. Get back a few weeks ago and the gimbal has finally arrived. I'm hoping this will have better control of the camera and solve the communication issues.
I hook up the gimbal, which was really straight forward. No soldering required. Just plug and play.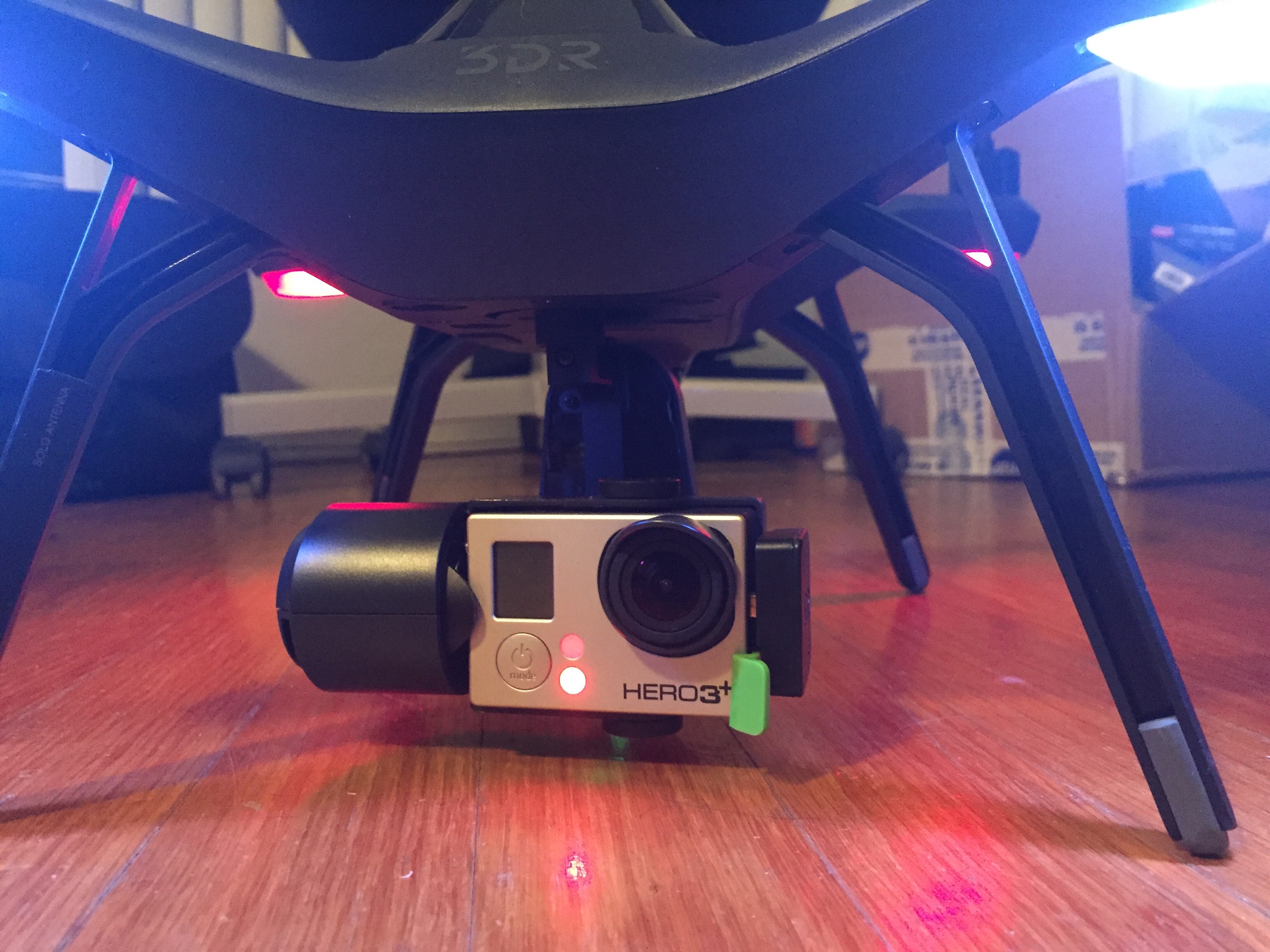 I connect the GoPro. Update all the firmware. Power up. The system connects. Searching for GoPro signal. Then…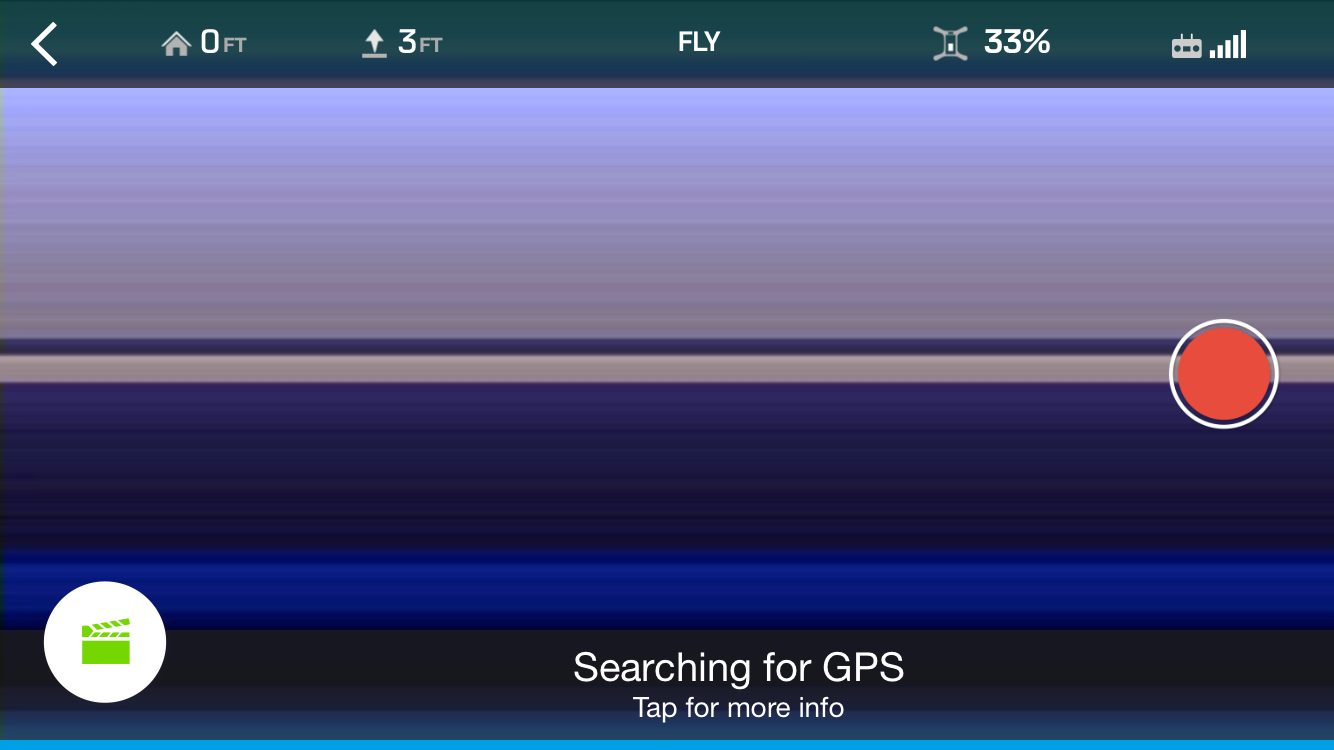 This lovely image. That's the best I could get. I saw the flicker of a clean image once, but it went away. Other times I would just get a black 'Searching for Video Signal' screen.
So I've been stuck with no video signal on this drone, which is hard when you're trying to get drone shots. Now I haven't taken it outside again to see if that does anything. I also have a HERO 3+, which 3DR says they fully support, but I'm sure they have more focus on the HERO 4.
I contacted their support with a screenshot over a week ago but haven't heard anything, which is dismaying. Hopefully with some future updates I can actually get some air time with this and see what it can do.