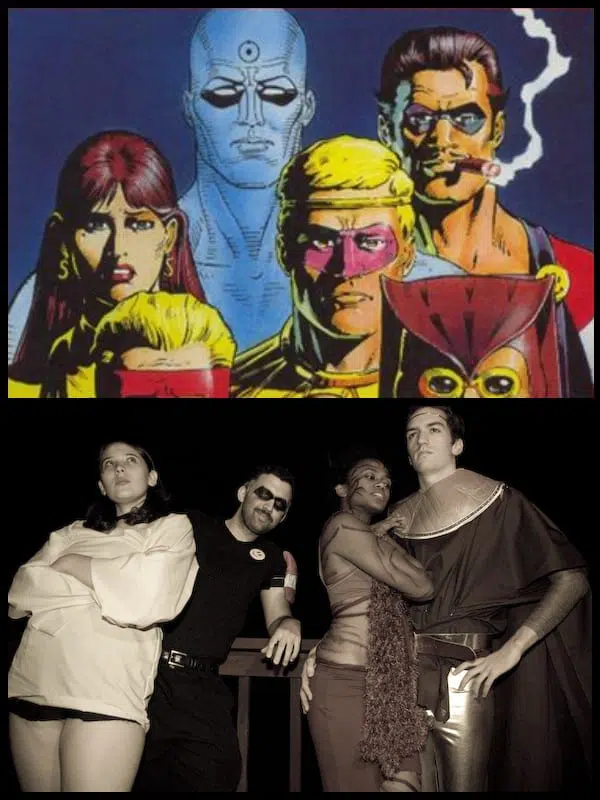 A film school Halloween obviously has to have character related costumes. Above, characters from Watchmen.
Below, me as Chuck Bass from Gossip Girl.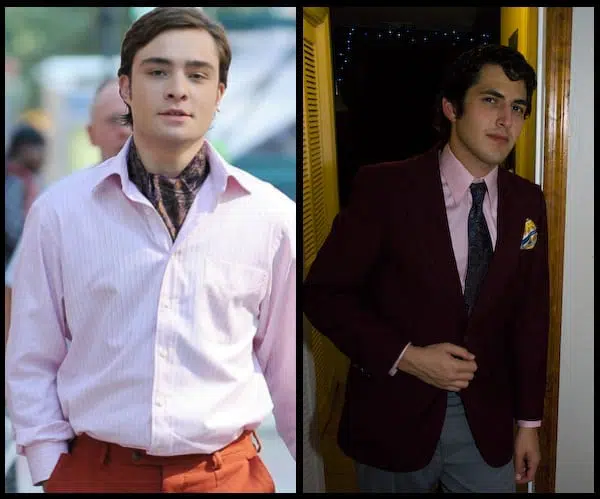 I had a lot of fun Goodwill hunting. It reminded me of production designing again. Unfortunately I don't believe red guy pants exist in Tallahassee. I even had a tough time finding a nice paisley scarf to fake as an ascot.
But all in all I think it looked pretty Basstic.
If you're curious, here's the breakdown:
$5 – Burgundy Blazer (Goodwill)

$18 – Pink Shirt (Kohl's)

$11 – Grey Pants (Target)

$15 – Purple Paisley Tie (Mine, probably from Macy's)

$3 – Pocket Square (Burlington Coat Factory)
$52 total. I'm sure I'd have to add a zero to dress like the real Chuck Bass.
More photos here for Tina Fey and Sarah Palin.
xoxo
C47